The Seven Summits
This page features the highest summits in the seven Andean nations. From north to south these are, Venezuela, Colombia, Ecuador, Peru, Bolivia, Chile and Argentina. Further details of how to climb all of the peaks featured here are available in 'The Andes - A Guide for Climbers & Skiers' by John Biggar (ISBN 0-978-0-9536087-6-8). Available for purchase on our Guidebooks page.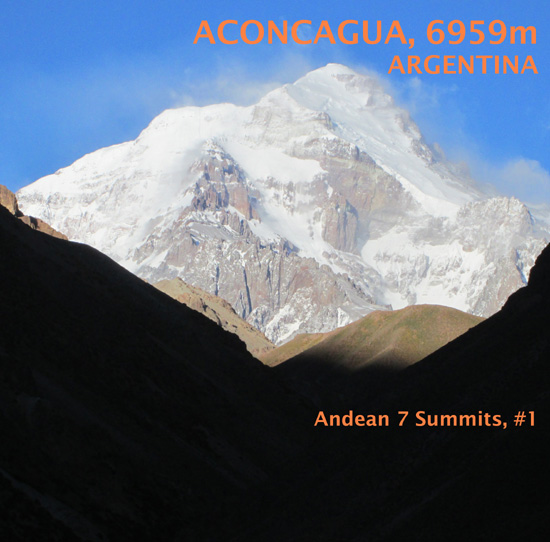 Aconcagua, the highest mountain in Argentina. Also the highest peak in the Americas, in the Southern Hemisphere, and outside Asia.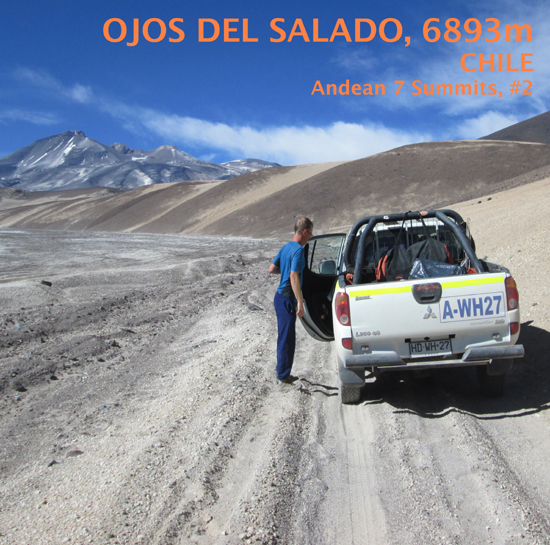 Ojos del Salado, the worlds highest active volcano. This peak is on the border between Chile and Argentina, above the Atacama desert.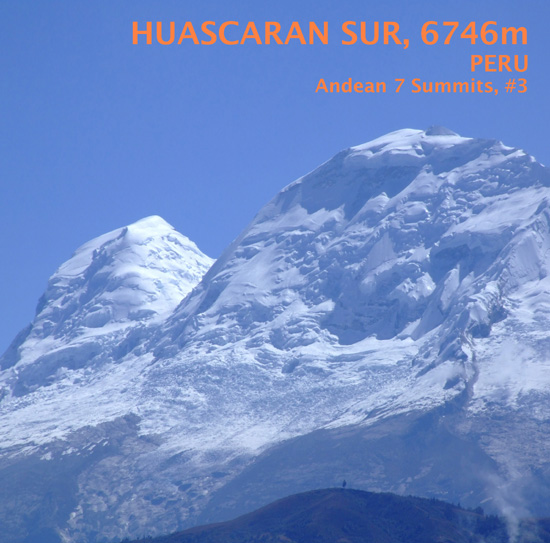 Huascaran Sur, the highest peak in Peru and in the tropics.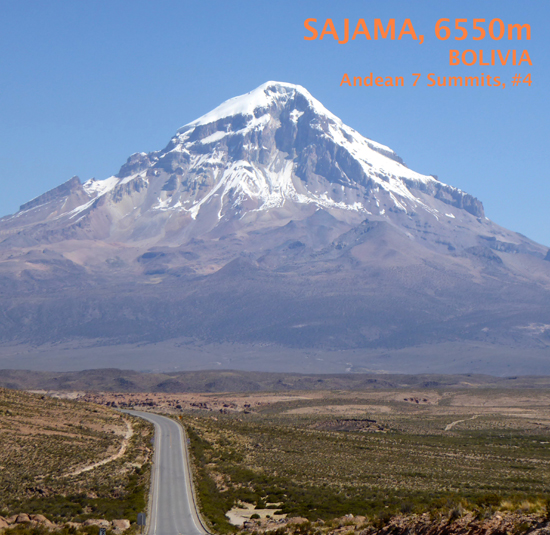 Nevado Sajama, the highest mountain in Bolivia, and highest peak in the Cordillera Occidental. An extinct volcano.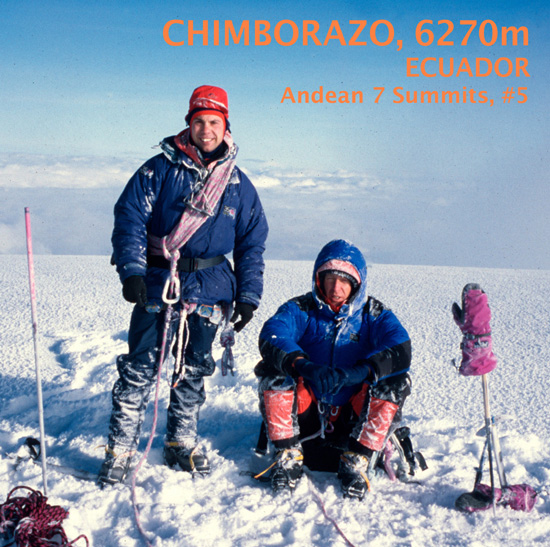 Chimborazo, the highest mountian in Ecuador. Due to the earths (approx. 20km) equatorial bulge, the highest point of Chimborazo is also the place on the earths surface furthest form the centre of the earth!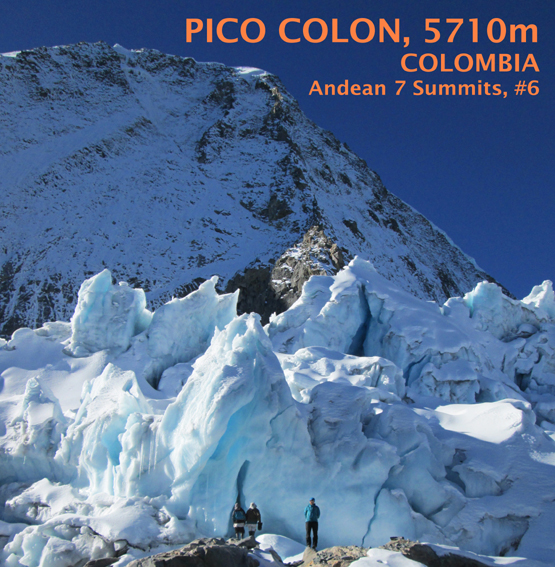 Pico Colon, the highest mountain in Colombia, in the Sierra Nevada de Santa Marta. From the summit, you can see the Caribbean Sea.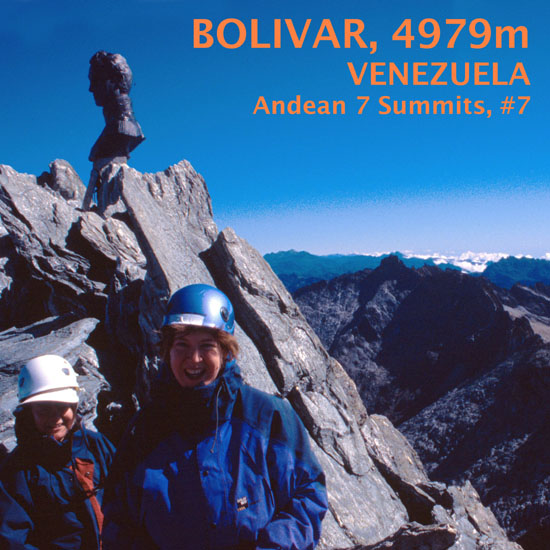 Pico Bolivar in Venezuela.
All photos John Biggar, © 1995-2023.
Back to main Information File Index
Back to main Photo Galleries Index